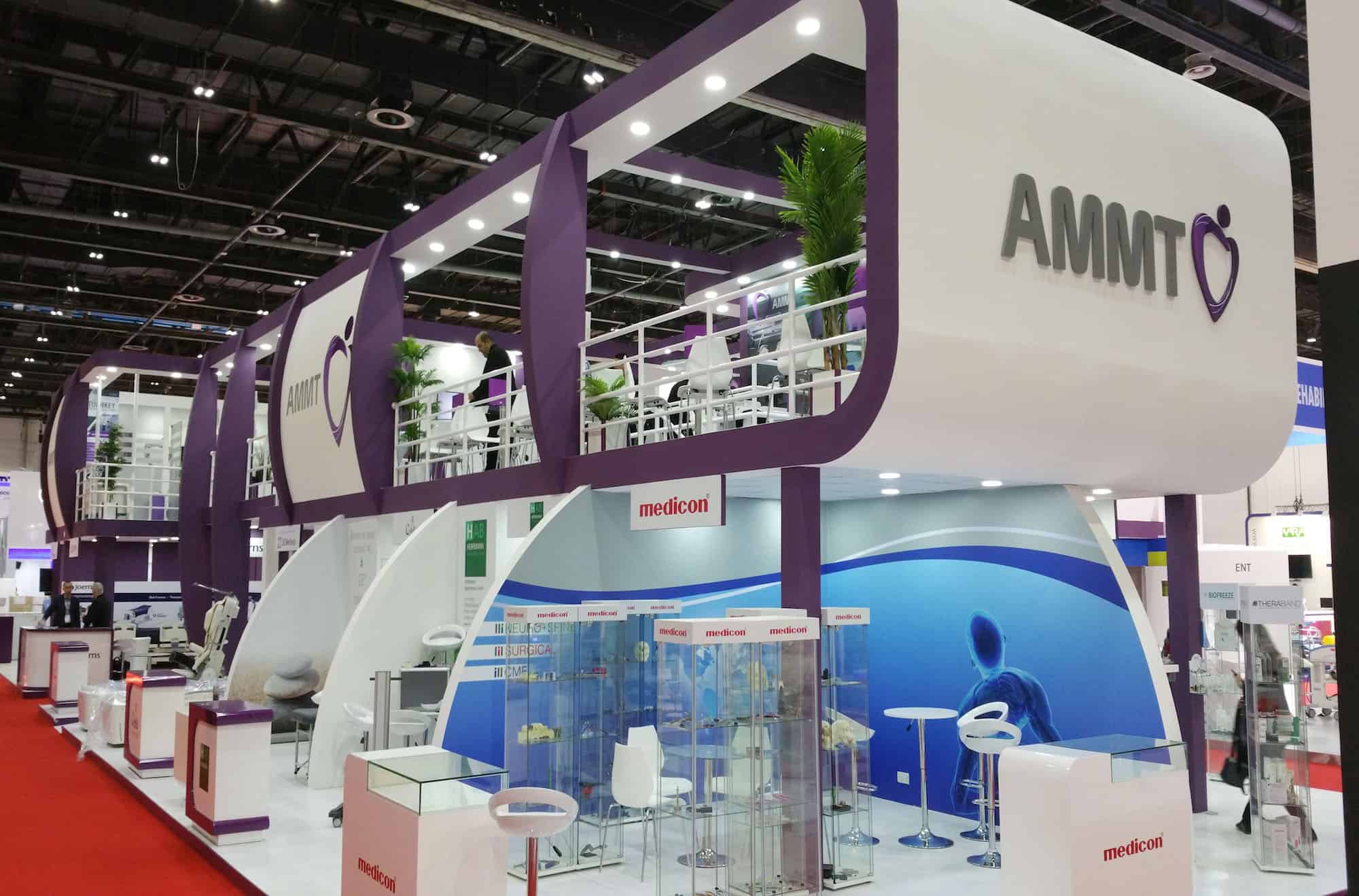 18 Jul

6 Tips For Building a Remarkable Trade Show Booth
Tips For An Effective Trade Show Booth
We have all been to trade shows and have seen many rows of tables with hung cloth and exhausting settings. In this condition, what emerges? What is interesting and gets your attention and the attention of other attendees?
As a rule, the appropriate response is nothing. Welcome to the issue. In case you're not intriguing, individuals won't be intrigued. It is important to find a balance of being flashy but also conveying an appropriate and consistent message.
Making a remarkable custom trade show booth is straightforward, but often businesses fall short neglecting to put in the time and money needed to make the booth effective and convert leads. If you're willing to contribute the time, cash, and creativity needed to design and build an effective trade show presence you will be able to generate new leads, stay in touch with old leads and convert at a much higher rate.
Utilise these 6 thoughts to ensure you have a trade show booth that looks great and does the job it is intended to do.
1) Make Your Booth Unique
Trade shows are an expansive interest in both cash and time. Because of the high cost associated with a trade show you need to ensure you are attending an event that benefits your brand, service and/or product gathering the interest needed when attending a trade show event. The primary component you ought to spend your cash on is a booth that will stand-out and properly market your message. Putting resources into a costly booth that you can utilise and reuse for numerous other events and tradeshows for years to come. When designing your booth take a look at alternative options and what other brands are doing to create an effective booth.
Allowing for flexibility while choosing a booth will allow you to adjust the booth as needed for each event. Create a booth that can be altered to various sizes (e.g. 10×10, 10×20 and 20×20). This will give you the adaptability to increment or decline your trade show impression while keeping up the outwardly animating components of your booth and remaining consistent with your image.
2) Dominate the Swag Race
There is no contending that the limited time you have to engage a customer will affect the likelihood of a conversion. It is vital to select merchandise that will draw people in, keep them there and leave an impression after they leave. The promotional items you use will affect your general capacity to draw in consideration and make a buzz around your trade show. You probably won't be producing positive buzz with pen giveaways, and getting to creative can deter some people in attendance. There are a number of effective promotional items available and it is about finding which ones are within your budget and best match your brand/business.
Putting resources into items and things that are one of a kind, high calibre and represent your offering is the fundamentals of swag. In case you're stressed over the cost, remember that everybody doesn't have to get the "huge prize", but provide a takeaway that will leave a lasting impression. Have some quality, generally economical (not modest) things that you are willing to offer out to the general public attending the event.
With respect to huge or more costly giveaways, you have to find a prize that matches your business but still draws people in. The purpose of larger giveaways is to generate a lead funnel of genuine prospects that you can reach out to after the show, ensure you're taking the opportunity to gather contact information or allow for a means to follow-up after the show.
3) Host a Game (With Prizes!)
On the off chance that you have a game or activity to draw people into your booth ensure that it is significant to your industry. While contending with booths that are more traditional in nature having an interactive and engaging booth will keep people there longer and leave a lasting impression. People are often drawn to engaging booths, but it is important that you ensure that your games have a component of fun and pulls in positive consideration.
Keep in mind to use games and prizes to gather data and contact information. Have participants join to partake can create a funnel of leads to contact after the trade show.
Try not to constrain yourself to a single idea or game, try out a few different ideas and see which gets the best engagement. It could be any number of games. Consider what your trade show prospects find diverting and pertinent. In the event that your game is drawing people in, make sure it has the correct execution and offers enticing prizes. This would give your organisation the chance to be the discussion of the show.
4) Demo Your Product (or Service)
Attending a trade show is expensive in both time and money, ideally, if you are investing heavily into a trade show your product or service is profitable and generates a return on investment (ROI) after the event is finished. Think about the trade show participants as repeat customers. On the off chance that they are your objective market, it's a perfect opportunity to demonstrate your esteem and show why they should grant you their business.
On the off chance that you have an item or administration that can be demoed, show it and have a demonstration on how to use it, how it works and how it will improve their lives/business in real-time. Consider it like a smaller than usual infomercial. Concentrate on the esteem you can offer to the audience, not the components. If you can make the demonstration it hands on, do it. The more involved the audience is the higher the likelihood of conversion.
5) Use Technology
Numerous cutting edge technologies can be connected to the trade show to make the processes easier and the engagements longer, provide and exhibitor an advantage over other booths.
As of late, computerised signage and intuitive touch screens have been progressively fused into trade show booths as an approach to pull in potential leads and easily maintain the follow-up. These components can be utilised to show forms, instruct purchasers, showcase testimonials among other capacities that can separate an exhibitor on the trade show floor.
Closeness showcasing is another innovation that you might have the capacity to use further bolstering your good fortune. As participants meander close to your booth, messages are sent to their mobile phone containing unique offers (perhaps an offer to play your game) and different messages about going to your booth. New technologies like the iBeacon can make this conceivable.
6) Stay Active on Social Media
In spite of the fact that trade shows are a "face to face" interactions between businesses and prospective clients, that doesn't imply that social media can't have an influence on your general trade show viability. Dynamic social media support amid the show can enable you to connect and resound with two distinct audiences – participants, and the individuals who couldn't make it.
Those at the trade show can find that you are there, and on the off chance that you do it right, you can demonstrate that you merit their attention. Make certain you are effectively utilising trade show related hashtags with the goal that guests can easily discover your posts and pages.
Those that did not make the show can encounter the occasion vicariously through your posts. Because somebody is not there, doesn't make them dead to you. Catch every one of the goings on at the show and demonstrate the social sprinkle you're making. You never know, the individual tuning in on social media that didn't make the show might be the genuine customer.
Creating A Remarkable Trade Show Presence
Trade show advertising can be measured through the genuine ROI after the show has ended. Having a remarkable trade show booth is one component that can enable you to achieve your objectives and ultimately get the most out of an event.
If you are looking to create a remarkable custom trade show booth that effectively draws people in and converts leads contact PrintHound Production Hosue to schedule a trade show consultation and set up proper tradeshow printing.